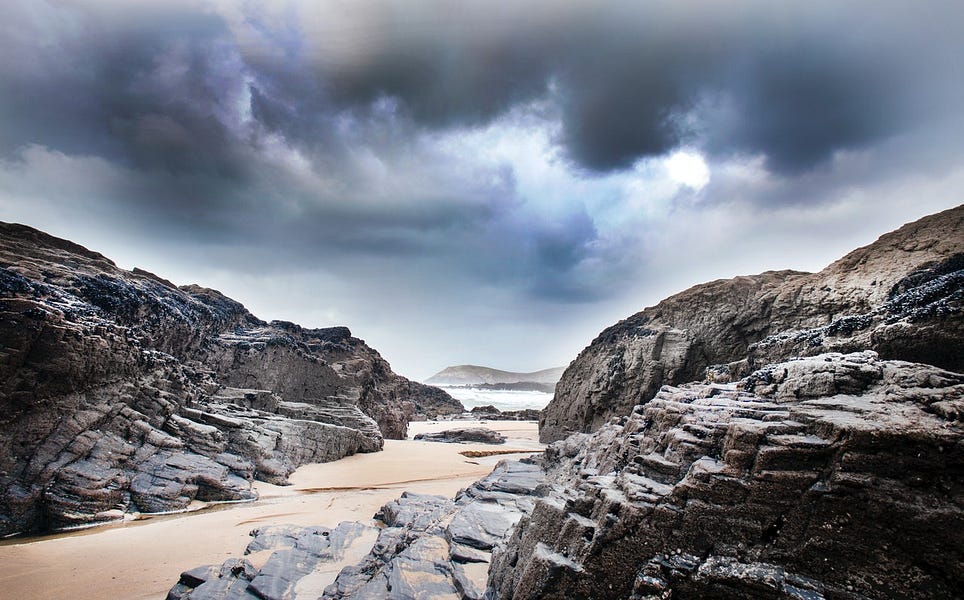 I started writing this post an hour ago. I got as far as writing the date. Perhaps this is indicative of the world at the moment – slowing to a crawl. Pausing. Stopping.
I put several holiday requests in with work this afternoon – stretching out over the next five months. We are hoping to visit my parents in the summer. I haven't seen them for two years. We talk on the internet almost every week, but it's not the same.
I grew up near Oxford. When my parents retired they moved to the south west coast – where we spent many holidays as children. The connection with Cornwall started entirely by accident – while looking for somewhere to stay with a young family many years ago, my Dad stopped the car next to a lady walking from a farm entrance, and asked if he might pitch his tent in a farm field. By the next year the farm had set a field aside for camping, and a year later built a toilet block. I can't remember how many summers we spent there when I was young.
When visiting in the past we have felt life slowing down – the further we got from London. I suppose it might be different this time – the world has changed. We have already warned the kids that we may not make it to the beach – certainly not a popular beach. Although we will all be vaccinated against COVID by then, we don't want to push our luck.
We're hoping for a week of books, board games, peace, and quiet – holed up in my parents house for a few days. It will be good just to get away. Something to look forward to.
Four months. Counting the days.